2021 was another quite unique year, but we made the most of it and we anticipate 2022 with relish.
Don't Look Back in Anger
We managed some very successful F2F Coffee Connections last year, but most of our events were online. We introduced a new format: Growth Boosters, a series of 20-min talks packed with value, inspiration and practical strategies you can implement straight away in your business. We successfully delivered the Leadership Conference in June and the Edinburgh Business Show in December, both online, and feedback has been very positive about both.
Our membership base remains strong, demonstrating that you are as determined as us to power on and prosper in this period of radical change.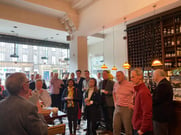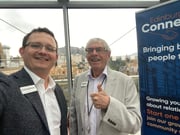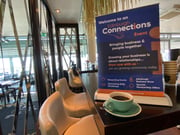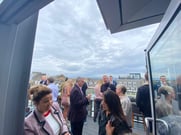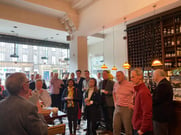 Looking Up and Look Out
Times of turmoil throw up unexpected opportunities for those who look out for them. Serial entrepreneur George Mackintosh, keynote speaker at the Edinburgh Business Show, urged us to be alert, work at speed and be enthusiastic. He predicted 5 themes to look out for in 2022, each one following from the one before
COP 26 has focused minds everywhere on green issues. From rewilding to the fuel or power in your car, how can you reduce your footprint or help others to do so?
Buy local. Efficient, just-in-time purchasing is more viable if you procure everything closer to home.
Automate. From robotics for manual work to HubSpot for sales and marketing, work smarter.
Go digital. You can even buy fresh fish online now direct from the harbour. Can your business go digital? Could you internationalise it?
Working Practices. People are not returning to work at the office. 4-day weeks are becoming common.
George's parting thought was that nothing beats face to face or even just the sound of a human voice. Stop hiding behind emails and make human contact!
We couldn't agree more.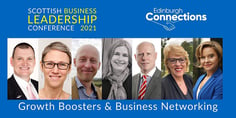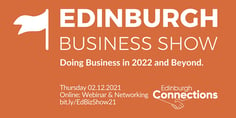 We are already on the events schedule for next year and we are looking forward to working with you all.
Happy Christmas and a fantastic New Year.
Bart, Colin and Anna.