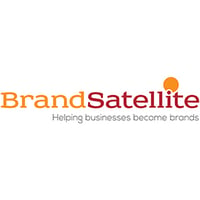 Brand Satellite is a brand consultancy founded by Giles Etherington. Giles has over 30 years' experience, much of which was working with some of the world's most recognised brands: Andrex, BT, Esso, Heineken, Kellogg's, Nestle, Persil, Volvo, to name but a few.
But, brands are not the sole domain of the big boys. If you own or run a small or medium-sized business, it makes commercial sense to put some serious thought into your brand.
5 reasons why defining your brand is good for business:
1. Provides focus: It helps you better understand who you are, how you differ from your competitors and why you are relevant to your customers.
2. Gets employees on board: Your people are usually the DNA that makes your business unique. Involving them, will make your company better.
3. Gives you consistency: Combine consistent brand messages with consistent visual branding and customers will find it much easier to recognise you and what you stand for.
4. Creates confidence: If you have more confidence in your business' brand, your customers will have more confidence in your brand too.
5. Turns customers into advocates: Passionate consumers become willing referrers, doing the hard work of selling your business to new customers for you.
Giles applies his experience of creating brands to help companies who have either never approached their business as a brand before, or are not making the most of the brand they have. Giles can help you with brand creation, branding, design, web design and content creation, advertising, and exhibitions.
Looking for the following contacts:

I would love to speak to business owners/managers, who want to take advantage of the focus and confidence that creating a brand gives.
Contact Member
Contact Details
Heather Warner
📞07940544804
📍No. 5 Waverley Offices, Market Square, Melrose, TD6 9HJ