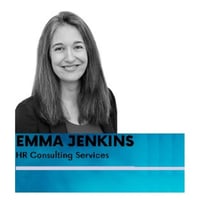 As a qualified Human Resources professional with over 17 years' experience helping businesses enhance their performance through effective people practices, I offer SMEs pragmatic and commercial HR support.
I am passionate about helping start-ups and growing businesses navigate the people issues that matter, get the basics right and achieve their strategic goals by building cultures in which they and their people thrive.
I offer expert, broad-ranging HR support, with energy, curiosity, and compassion – and with the enthusiasm to get to know each clients' business as a true partner.
I promote consistent, effective, and legally compliant policies and processes, including dealing with conflict, performance management, resourcing, staff development, restructuring… and would love to help you, your business, clients, or contacts!

I am looking for other SME service providers (mutual support), SMEs needing HR help, tech, professional services & charity contacts.




Contact Member
Contact Details
Emma Jenkins
📞07966 534331
📍5 Merchiston Gardens, Edinburgh, EH10 5DD