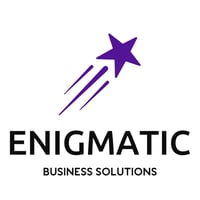 With a passion for problem solving, Heather helps CEOs, Consultants and Entrepreneurs to grow and transform their businesses and reduce overwhelm by providing specialist and bespoke Business Administration support.
Heather won the Scottish PA Network's 'VA of the Year' in 2019 and works with her clients to identify ways to solve their problems, generate new ideas, streamline processes and procedures and reduce time draining tasks by providing project management based solutions. This gives her clients the opportunity to unlock their time to work more effectively and efficiently, grow their businesses and to focus on the real reason they are in business in the first place!!
As a business admin specialist, Heather offers consultancy, office and administration management, project management, research, ideas generation, report writing and concierge (lifestyle/home) services.
We are looking for CEOs, Entrepreneurs, Consultants, Coaches, Trainers, SMEs
Heather Warner
Contact Member
Contact Details
Heather Warner
📞 07808778159
📍Crossford, Dunfermline, KY12 8PZ