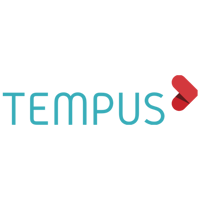 At Tempus, we specialise in providing digital marketing solutions to our clients. This covers areas such as smart screens, Guest WiFi and the design, production and distribution of our clients' marketing material.

Our solutions have been created to deliver innovative services that improve our customers' processes, improve their customer's experience and reduce their costs.

We work locally and globally within multiple markets and have a proven track record in assisting clients in transitioning to a multi-channel communication platform using print and electronic media.
Looking for the following contacts:

Our solutions are targeted at and currently being used in the retail, leisure & entertainment, finance and charity sectors.
Contact Member
Contact Details
Heather Warner
📞01315165678
📍12 South Charlotte Street, Edinburgh, EH2 4AX