Join Edinburgh Connections
Hello and welcome to our Edinburgh Connections Membership Page. Become part of a growing mutual support network and the community.
We look forward to welcoming you as a member.

Colin & Bart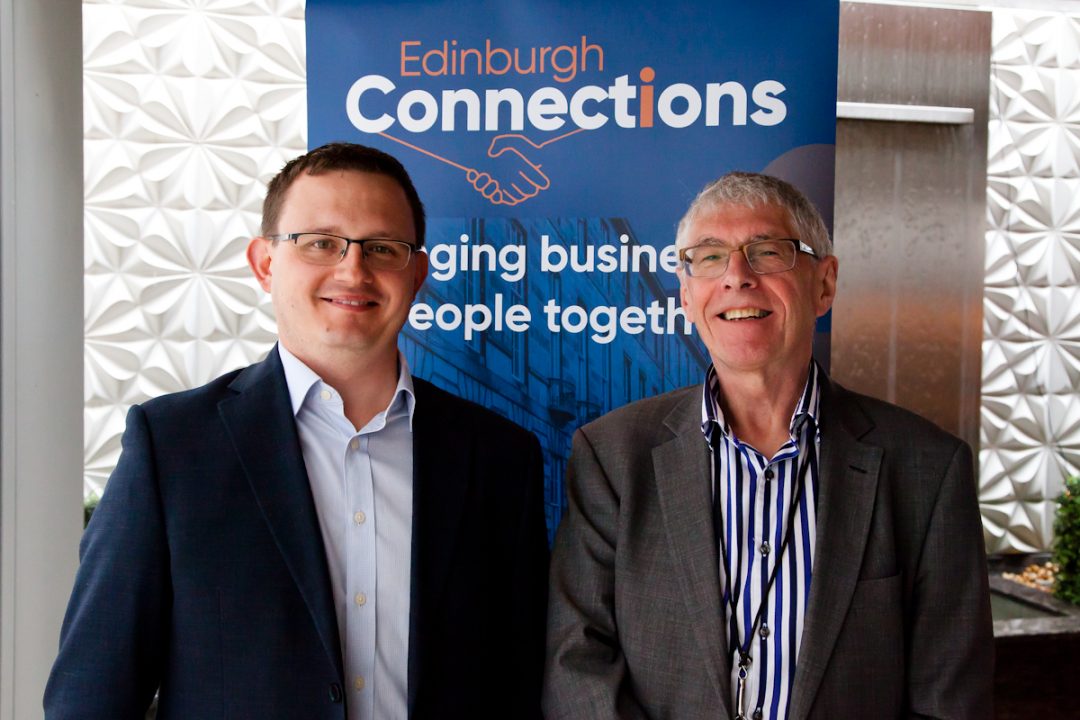 ABOUT US
What is Edinburgh Connections?

Edinburgh Connections is addressing a critical market need in providing peer to peer support to entrepreneurs in their ambition, passion and commitment to grow their businesses, especially now at this time of great change.

Become part of a growing mutual support network and the community at EC, built on strong lasting relationships, respect and trust where individuals can share their experience, ideas expertise and contacts.
SCHEDULE A CALL
NETWORKING
Business Networking in Edinburgh & Scotland

Behind Edinburgh Connections are their founders: Colin McKeand, Scotland's Mister Networking and Bart Kowalczyk, founder of PBLINK. We are an Independent Business Membership Organisation. We help local, growth-oriented entrepreneurs and individuals to achieve business and professional goals by connecting with one another.

We organise the biggest regular business networking events in Scotland – attended by 130+ delegates. We cover Edinburgh, Lothians and Fife regions.
JOIN NOW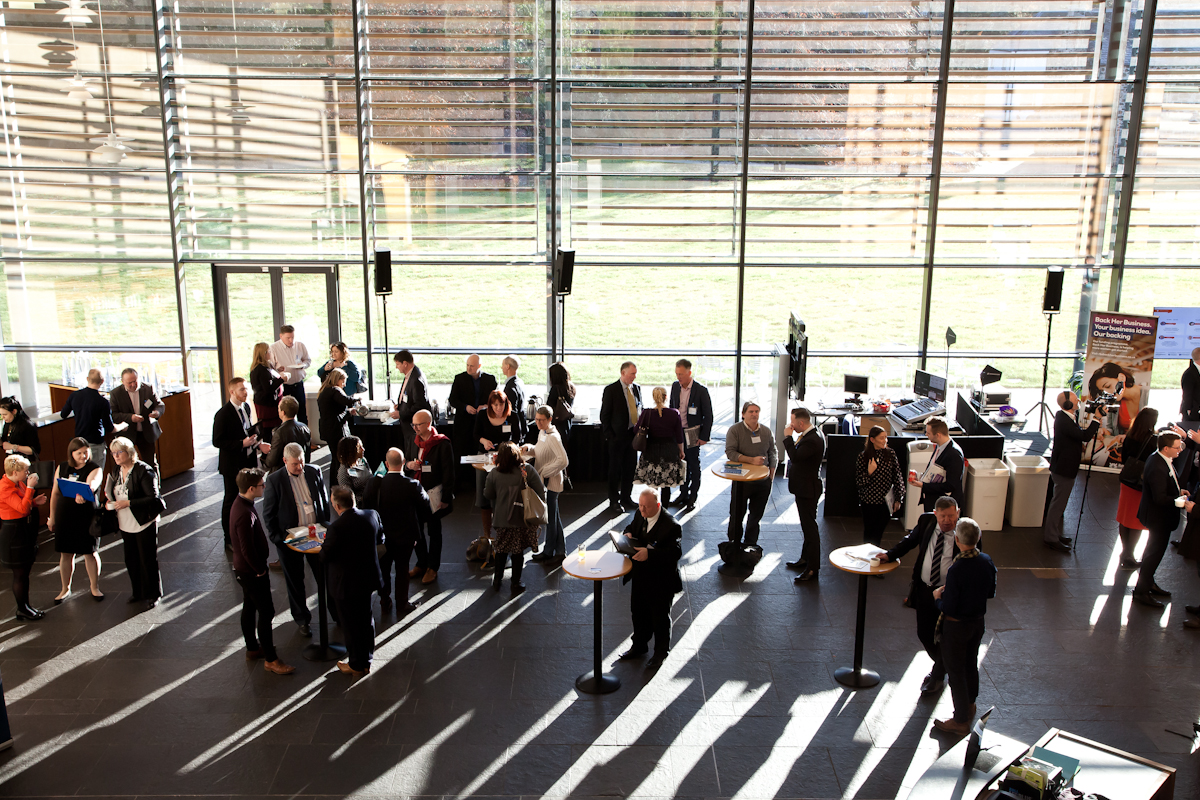 How Membership can help your business to grow?

Pay Monthly
Edinburgh Connections Business Membership: Monthly Payment Subscription.
Would you prefer to pay annually? Email us.
---
No Commitment, Cancel Anytime
Monthly Payments
No VAT charged
Recurring Payment via PayPal or Credit Card
Invoice provided after each payment
Membership Onboarding

Delegates List

Introductions

Business Profile
Each new member will go through an onboarding process
Each new member will go through an onboarding process that will include: setting up Business Profile in Edinburgh Business Members Directory, introduction call with Anna to review business objectives and plan ongoing engagement with Edinburgh Connections, a series of educational emails to help you make the most of your Membership.
Access to Delegates List

Only Members will have access to the delegates list of those attending our online and F2F events. It will give members context in which they can start to build relationships. In most cases the list will include: first name, last name, job position, business, what networking contacts are they looking for and Linkedin address. On top of this members will have access to Webinar Recordings & Chat Transcripts of all of Edinburgh Connections events. Access is via Dropbox membership folder.
Introductions

We aim to ''fish' the best contacts for you for your 12-month membership and facilitate 2 warm introductions to other Members.
Business Profile in Directory promoting your business

Each member will get a Business Profile in the Members Directory with one do-follow link supporting your SEO.
Pre-Networking
Access to a pre-networking session before most of our online events.
ebooks
Opportunity to contribute content to EC eBooks = extra promotion of your brand.
Linkedin
Members will have access to our members-only Private Group on Linkedin. Great way to network with others and send comments and questions.
Speaking & Exhibiting
Members have the opportunity to speak and/or exhibit at our events including Edinburgh Business Show.
Membership Alert
Access to information is key to success. The Alert function allows you to network with other members 24/7.
Free Tickets
The average member saves up to £100 per annum on event fees. Free/discounted Events for members and up to 3 guests including Edinburgh Business Show
Content Support
Members can publish their own business events and other content on Edinburgh Connections Website.
Emailing
Only members can send dedicated emails to contacts in the Edinburgh Connections database (1.5k emails)
TESIMONIALS
What others say
Great event, lovely friendly people, superb venue, and well organised. Well worth coming even if I don't meet customers I can directly work with. People know people who might need me.
I have been to many networkings, recently one I attended had several videos played by the members that is not networking. I just received a lovely message from a member to say thank you for me sharing relevant information regarding grants and a growth group that could help one of the members and that she felt it was true networking.
I really enjoy networking with Edinburgh Connections. I have always come away from each meeting making valuable connections, learning something new and having had a really enjoyable time. Colin, Bart and Anna do a brilliant of job of keeping organized and to time, with plenty of humour thrown in as well. If you want to join a networking group - this is a great one!
MEMBERSHIP SURVEY
Edinburgh Connections Event Survey Feedback

What is Edinburgh Connections?
Edinburgh Connections was founded in 2019 to support like-minded business entrepreneurs with their ambition of growing business via professional networking. We are a supportive business Community.
How many events do you organise?
We aim to organise a minimum of one Online and one Face2Face Networking event per calendar month.
What to expect when you join Edinburgh Connections?
Our network attracts diverse entrepreneurs from a variety of backgrounds. Therefore, when you join Edinburgh Connections we take you through our onboarding process to make sure that we understand your goals and what you want to achieve with us. Just as importantly, this gives you the opportunity to understand how we work and how you can make the most of your key membership benefits. The process takes about 4 weeks.
How much does it cost to join Edinburgh Connections?
Our Monthly Membership fee is £25 with no joining fee and no VAT cost. Your membership brings a wide range of benefits. It does not matter whether you want to join as a business owner or individual – YOU decide how are we going to promote you and your business. If you own 2 businesses we can promote both in our business directory, social media, etc. If you are a serial entrepreneur owning more than 2 businesses you can promote all of your businesses by Becoming an Edinburgh Connections Partner.
Where does my membership fee go?
Edinburgh Connections is self-financing. Membership fees are re-invested back into the organisation to help our member businesses to grow. Fees pay venue space for our full calendar of open and members-only events; for technology, to maintain our communications such as emailing distributions and our website that promotes members' businesses, etc.

In all these ways and more, we generate quality leads for your business.
How can I pay for membership?
We prefer to collect membership payment via Credit Card or PayPal. We use the third-party secure checkout system Thrivecart. Once you join and pay your fee, the system will automatically remind and collect membership fees from your account on an annual or quarterly basis, depending on your payment plan. You can download invoiced from the Payment dashboard.
Video
Watch Coffee Connections Promo Video